What makes us special...
We do things a little differently in Australia's Northwest. Way up here, where the soil is red, the water is turquoise and the waterfalls flow… horizontally! There's no better way to appreciate the magnitude of this natural phenomenon than with Horizontal Falls Seaplane Adventures.
As the region's longest-running Horizontal Falls Tour operators, we know there's no better way to experience the Kimberley than at close quarters. That's why we pioneered seaplane tours over this magnificent wilderness.
We have our own fleet of Cessna turboprop seaplanes which are meticulously maintained to the most rigorous standards and piloted by highly experienced crew. And because our planes can fly at low level, the views are spectacular; the watery landings and take-offs are pretty special too.
Our amphibious planes land right at the Horizontal Falls where our home base with overnight accommodation and dining facilities is located, providing the ultimate in guest comfort and convenience.
THE MAGIC OF THE KIMBERLEY
Covering nearly 423,000 square kilometres, the northern point of Western Australia has fewer people per square kilometre than almost anywhere else on Earth.
Welcome to the Kimberley, a place of wild landscapes, turquoise calm waters, mighty waterfalls, rugged islands, and pristine beaches. This is the home of Horizontal Falls Seaplane Adventures, and the destination of your next unforgettable adventure.
Known as Australia's most awarded adventure tour operator, we are the only Horizontal Falls adventure tour where you can soar, cruise, and stay at Horizontal Falls and the surrounding areas.
Award Winning Tours
The breakfast at Kooljaman, the seaplane ride over the Archipelago and the motor boat ride through the falls were experiences that were outstanding. The efficiency of the company and the friendliness of the staff made all the difference between a good tour and an excellent one. This was most definitely the latter.
PRATHADENMARK - TRIP ADVISOR
DENMARK, AUSTRALIA
This was one of the most amazing tours! A full day of adventure and seeing this spectacular country. Pete, our 4WD guide was great, knowledgeable and super funny! Pilot Paul was excellent! All the staff on the pontoon and skippers were so friendly. Felt at all times in great hands with fully experienced and highly skilled staff.
KIMBO - TRIP ADVISOR
FREMANTLE, AUSTRALIA
Amy was a great pilot and showed us so many interesting places I would never experience or see in my ordinary every day life. I experienced not only Horizontal Falls but much much more... amazing coastlines watching the tide receding in great speed uncovering jewels of islands and white sand of unspoiled shores.
BEATA S - TRIP ADVISOR
PERTH, AUSTRALIA
If you do one thing in Australia before you spend your money to holiday overseas, go do this location. Well priced. What an amazing place and experience... Top location with an amazing flight out from Derby. Great crew, great cabin and great food. Loved the boat ride over the falls, a hoot of fun!
ANNE-MAREE S, TRIP ADVISOR
SYDNEY, AUSTRALIA
Journey Beyond
Iconic Australian experiences under one roof
In 2019 we proudly became part of the Journey Beyond Group. As Australia's leading experiential tourism company, Journey Beyond is home to some of the country's most iconic tourism businesses with extensive experience in remote and regional travel operations, bringing Australia's most unique and iconic experiences to life.
Journey Beyond's portfolio of experiences includes The Ghan and Indian Pacific, Cruise Whitsundays, Rottnest Express, Sal Salis Ningaloo Reef, Outback Spirit Tours, Journey Beyond Cruise Sydney, Darwin Harbour Cruises, Melbourne Skydeck and Eureka 89.
We're thrilled to continue to grow under Journey Beyond's custodianship and to keep sharing our passion and adventurous spirit with all those who visit us at Horizontal Falls Seaplane Adventures.
Careers
Want to work with the team at Horizontal Falls?
Visit our careers page to find out more.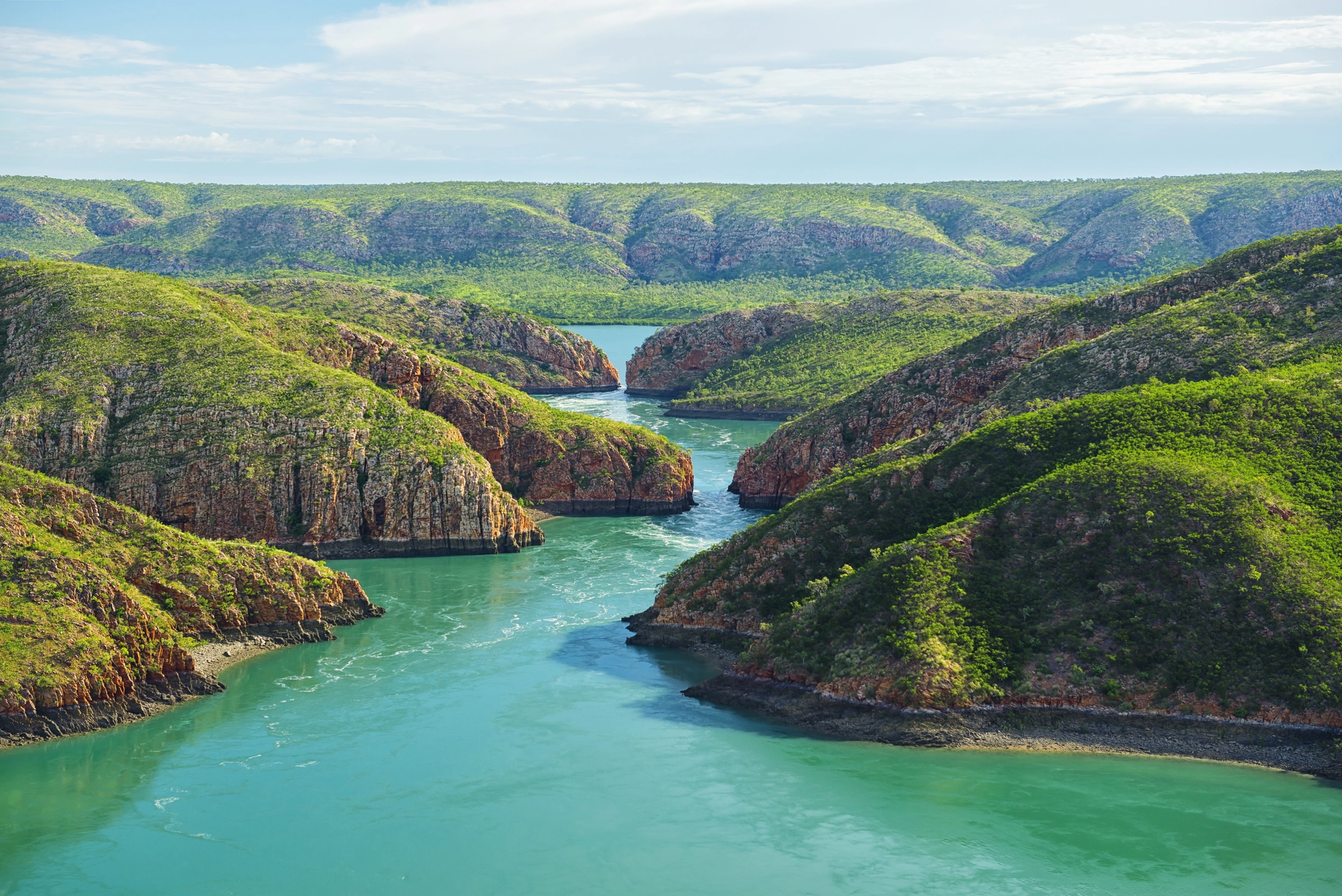 Sign up and stay in touch with our e-newsletter
Featuring insight into our tours, visitor information, offers and events.
Stay in touch
Sign up for our newsletter