Australia's Most Awarded Adventure Tour Operator
Unique Insights from Real Locals
Horizontal Falls Seaplane Adventures is the only Horizontal Falls adventure where you can soar in a seaplane, cruise horizontal waterfalls on a fast boat and soak up the amazing surrounds right here in Talbot Bay.
Our fleet of seaplanes, fast boats, fishing charter vessels and houseboats offer comfort and safety when exploring the contrasting and diverse landscapes of the Kimberley.
Award winning tours
Amy was a great pilot and showed us so many interesting places I would never experience or see in my ordinary every day life. I experienced not only Horizontal Falls but much much more... amazing coastlines watching the tide receding in great speed uncovering jewels of islands and white sand of unspoiled shores.
BEATA S - TRIP ADVISOR
PERTH, AUSTRALIA
This was one of the most amazing tours! A full day of adventure and seeing this spectacular country. Pete, our 4WD guide was great, knowledgeable and super funny! Pilot Paul was excellent! All the staff on the pontoon and skippers were so friendly. Felt at all times in great hands with fully experienced and highly skilled staff.
KIMBO - TRIP ADVISOR
FREMANTLE, AUSTRALIA
The breakfast at Kooljaman, the seaplane ride over the Archipelago and the motor boat ride through the falls were experiences that were outstanding. The efficiency of the company and the friendliness of the staff made all the difference between a good tour and an excellent one. This was most definitely the latter.
PRATHADENMARK - TRIP ADVISOR
DENMARK, AUSTRALIA
If you do one thing in Australia before you spend your money to holiday overseas, go do this location. Well priced. What an amazing place and experience... Top location with an amazing flight out from Derby. Great crew, great cabin and great food. Loved the boat ride over the falls, a hoot of fun!
ANNE-MAREE S, TRIP ADVISOR
SYDNEY, AUSTRALIA

A World Renowned Wonder
An ocean phenomenon where some of the highest tides in the world help to create a horizontal waterfall. As the tide turns each day, the falls reverse and flow in the opposite direction through the narrow gaps in the McLarty Range.
Accessed by our unique fleet of Seaplanes, Talbot Bay in the Kimberley region of Western Australia is home to our permanent, floating base of houseboats. Set in the bay, right beside the Horizontal Falls, our exclusive position allows you to get up close and personal with this natural wonder as you soar, cruise and stay with Horizontal falls Seaplane Adventures.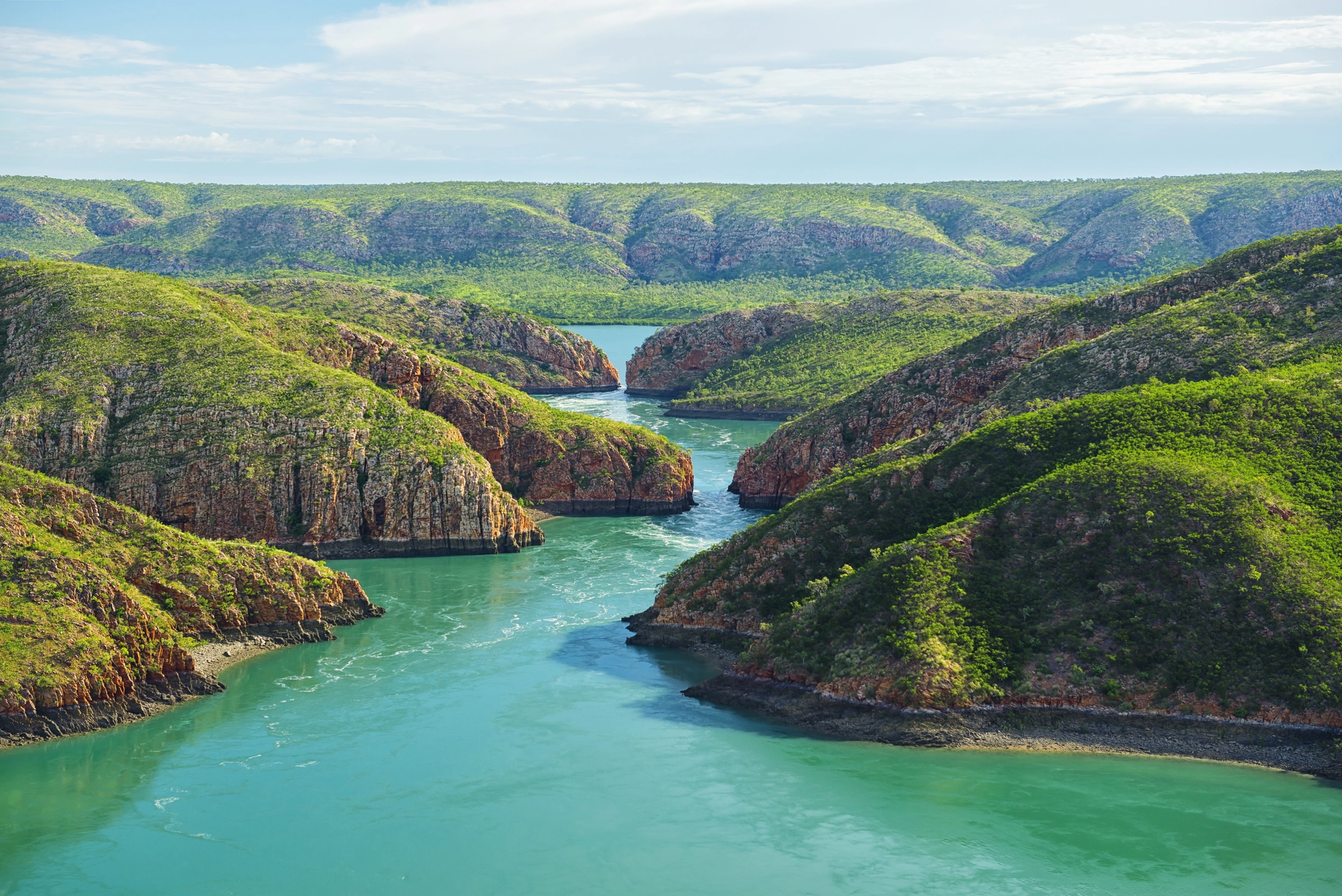 Sign up and stay in touch with our e-newsletter
Featuring insight into our tours, visitor information, offers and events.
Stay in touch
Sign up for our newsletter