Thousand Island Adventure Cruise
8 hour tour
|
From N/A PP
PLEASE NOTE: This tour will not run in 2022 due to the Cape Leveque closure. We will endeavour to bring this tour back in 2023 season. Follow us for further updates or contact our friendly team for details.
Inclusions
Spend your day beachcombing and swimming at some of the finest beaches in the world.
Departing from Cape Leveque, guests are welcomed by a Bardi guide introducing you to the magic of Bardi Country. Cruise on our luxury boat as the open blue water gives way to the stunning Buccaneer Archipelago and its secluded beaches. As you pass through Dambeemangarddee Country, your Dambeemangarddee guide will take over and lead you in exploring the most beautiful secret spots.
8-hour full day tour.
Step aboard our 15-metre high-speed eco vessel.
Visit the spectacular Paradise Point.
Indigenous guides share their deep knowledge of their land and living culture, including a Welcome To County.
Shuck oysters straight from the rocks.
Lunch included on board vessel.
Explore the many beaches and bays that make up the Buccaneer Archipelago.
Scenic cruise back to Cape Leveque.
Your comfort and safety are our priority, and our experienced pilots, skippers and local tour guides make sure you love every second.
What To Bring
Our Horizontal Falls Seaplane Adventure tours are well prepared and planned. It's our job to take you on an adventure, it's your job to enjoy it.
We spend a lot of time and effort ensuring that all our tours are meticulously planned and prepared for our guests' enjoyment. There is only a handful of things you will need to bring when going on our tour:
A small backpack (no more than 3kg).
Sun protection.
Camera.
Change of clothes.
Swimwear and towel.
Any personal medication or essential toiletries you require.
Gallery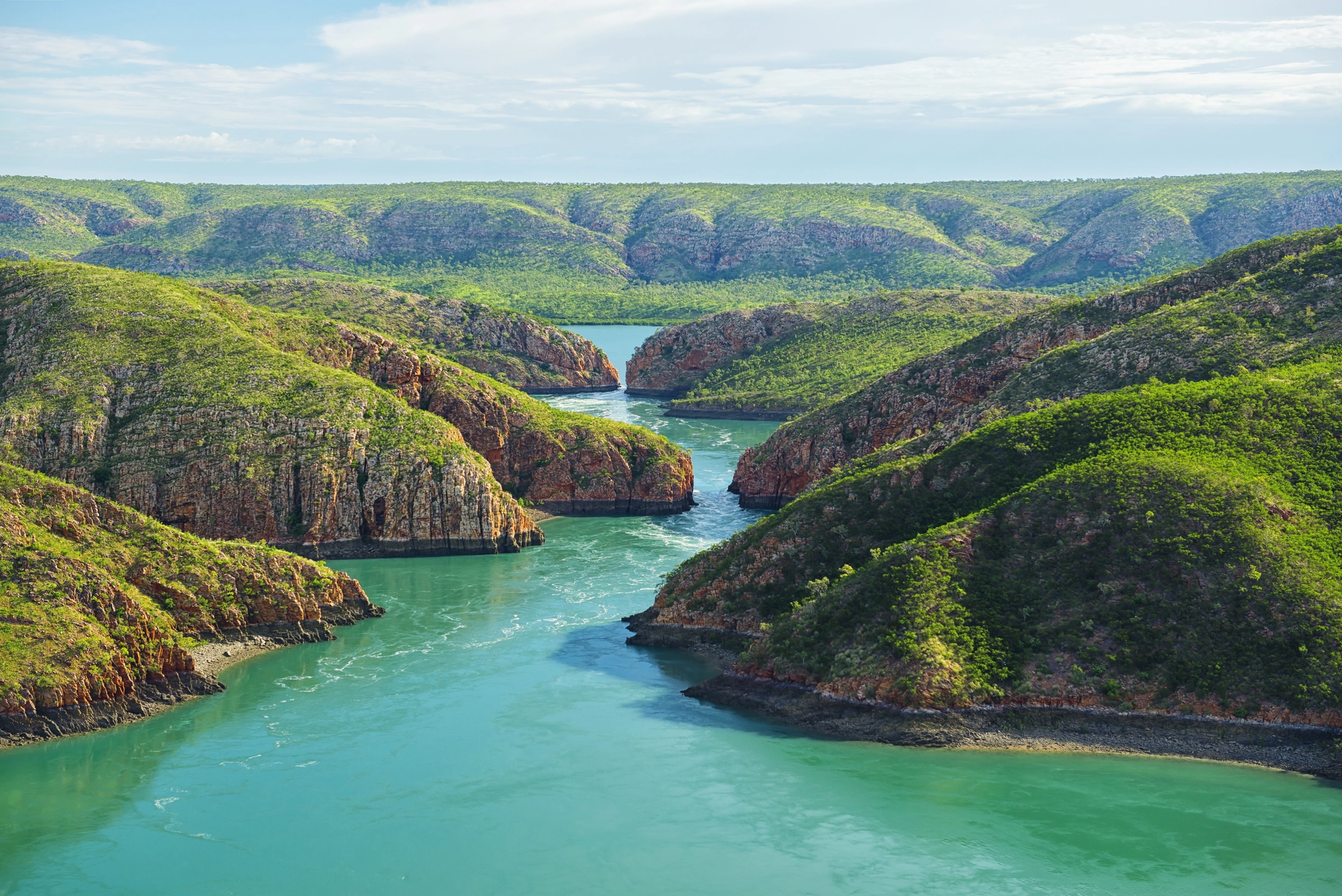 Sign up and stay in touch with our e-newsletter
Featuring insight into our tours, visitor information, offers and events.
Stay in touch
Sign up for our newsletter